As gigs go, it could have gone one of two ways. It was billed as "Metal Box: Rebuilt In Dub", Metal Box being the album Johnny Rotten recorded as Public Image Ltd after leaving the Sex Pistols. It's a bleakish album with Rotten hidden behind the rhythm section of Jah Wobble and Keith Levene. Wobbles' recent re-recording brings it up to date and adds a cleaner sound but it is still not what you call a bundle of laughs. Live though, it is. Poptones.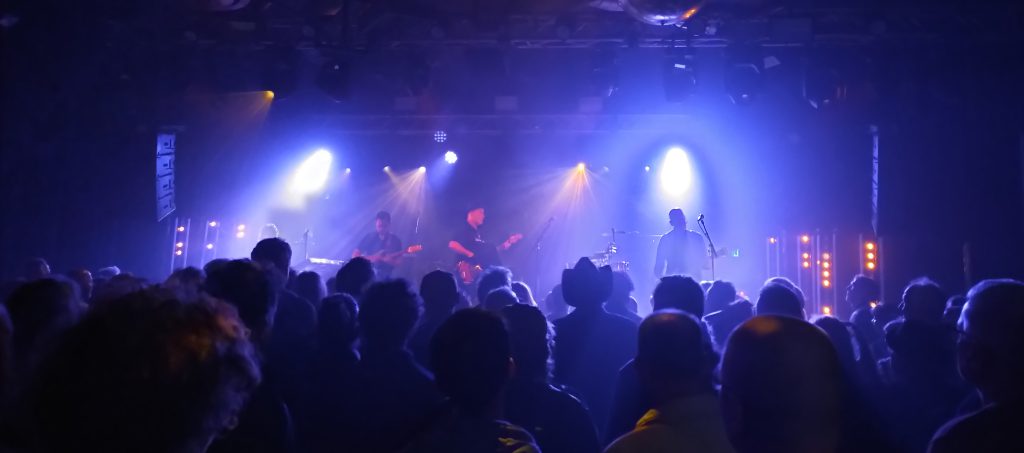 The crowd seems to be the middle-aged punk crowd rather than the hip Brighton Festival crowd. The band comes on and launches into a couple of uptempo rock numbers, probably from the album. Wobble sits on a chair playing his bass and singing with the rest of the band throwing shapes. We get a spoken reading of the Winer of Discontent from Richard III and we are into "Poptones". It starts rocky, goes a bit dubby and then experimental. The crowd love it. That sets the tone for the rest of the evening. There are a few more songs from Metal Box done in a number of styles. We get "Public Image" from their first album and then it all goes a bit free form. Poptones.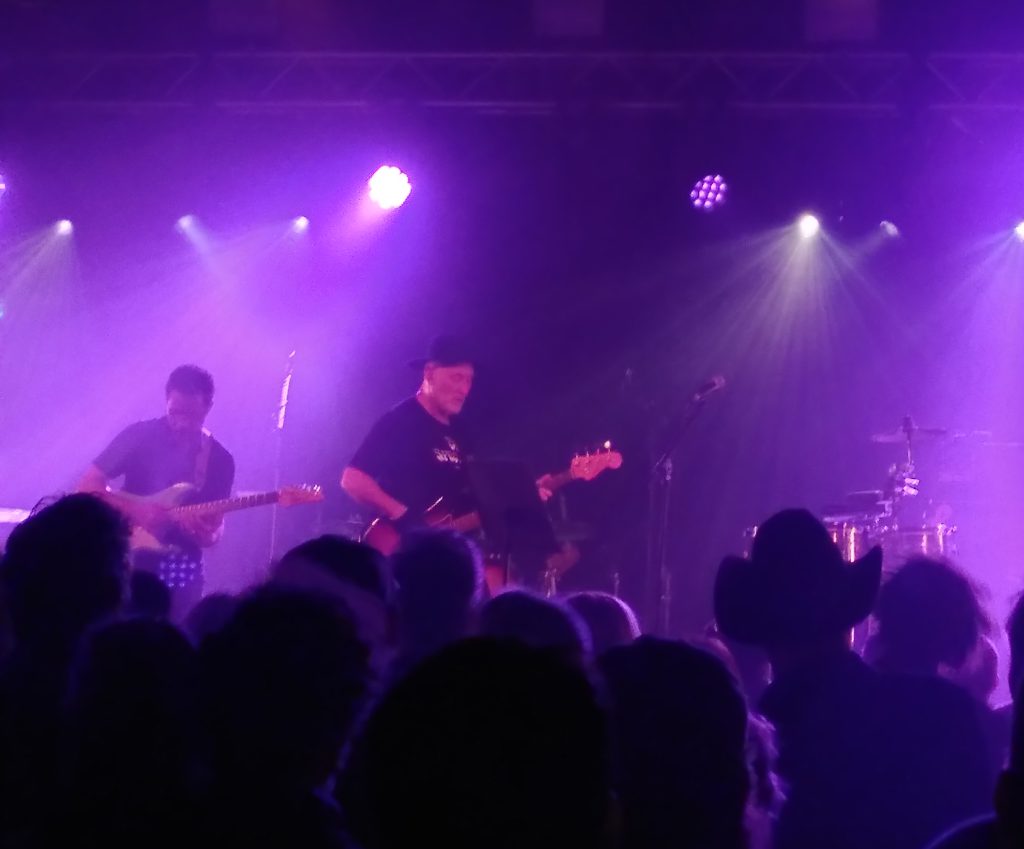 Jah Wobble is an entertainer at heart. He could happily have sat there for the whole evening playing the bass without moving (and I have seen him do that) but he wants to get us dancing. We get some audience interaction, a few more instrumentals done in various styles and it's the end of the set. He has a quick word with the chap on the mixing desk and we get another tune for the encore. This turns into two and we get the theme from the Michael Caine film "Get Carter" and "Visions of You" by his other band. Eventually, someone comes on stage to tell him it's over. Poptones.
Photos : Me