Night Blooming is an exhibition of painting and mixed media by Karin Mori, a Hawaiian artist now resident in Brighton. It runs from the 4 March to 23 April 2023.
Karin grew up in Hawaii, of Japanese descent descent. She studied and California and moved to Brighton to teach fine art.
The imagery itself is flexible and open, moving between figuration and abstraction. It is developed over long stretches of time, resulting in ambiguous, multi-layered compositions. The colours and forms often reference tropical vegetation, volcanic landscapes, modern skylines, dreams, and ancestral or mythical figures.

Karin Mori
The pictures have a dreamlike quality to them. The figures are either small children or monsters. The backgrounds are shapes and shadows with a vaguely botanical feel. The use of coloured pencil and felt tip gives a sort of outsider art style. If anything, I would say they were like a more abstract take on Yoshitomo Nara, another Japanese artist.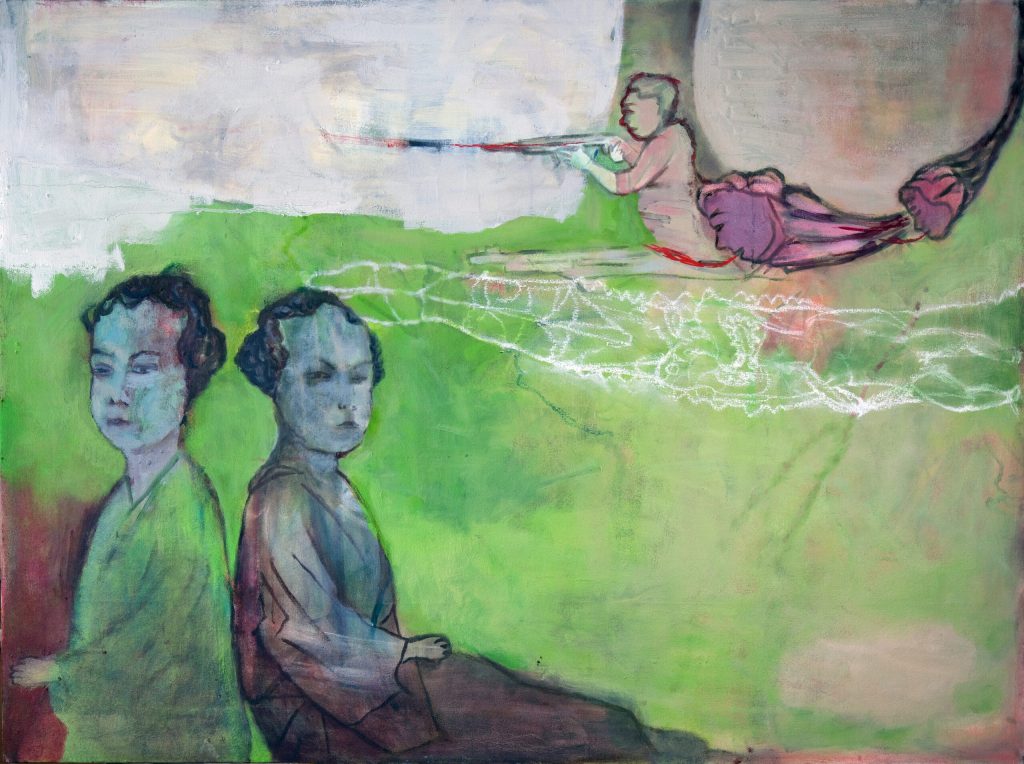 Pictures: Karin Mori